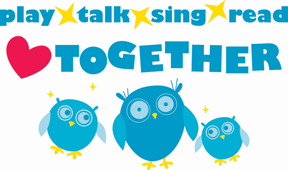 With simple and positive interactions surrounding books, songs, rhymes, and conversation, you nurture your child's interest in learning, language, and life. You are essential to your child's social and emotional readiness for kindergarten and reading. It's never too early or too late to start!
The Rockingham Free Public Library is your best resource to support you as your child's first and most important teacher. It is here that you will find an abundance of picture stories, educational resources, storytimes, and the expertise of your librarians. The library can serve as your child's first classroom.
Using the Library
Check out books, movies, music, and more to enjoy at home
Attend free storytimes
Find out where the board books and picture books are
Visit your Library often!
For Early Childhood Educators
Ask the Youth Librarian for materials to support your curriculum
Use the Online Library Catalog to reserve books and other materials
Check out books, music, and more for your center
Talk to the Youth Librarian about programs and services for your group
Invite the Youth Librarian to visit your center for storytime, a family literacy event, or a parent meeting.